Post by peterberg on Oct 31, 2018 3:56:48 GMT -8
Development leading to this thread.
Just to be sure, all diagrams are obtained with the same two-barrel setup, air inlet about 20% of riser csa divided 50/50 between primary and secondary air. Each test run started at the moment the oxygen dropped below 20% and stopped when the CO² came back down to 4% or less for at least 40 seconds. Each interval in the diagrams is 10 seconds in order to avoid hiatus so it's pretty accurate.
The Testo analizer is calibrated very recently, but the CO cell is at the upper side of the allowable tolerances. Which means in this case the CO lines in the diagrams are too high. In the best runs the CO level should be zero at some moments, however short, but it didn't and the lowest points in some diagrams were about 140 ppm. Just to signal there's a reason why the CO lines aren't that all time low.
The straight riser's appearance when I took off the top barrel yesterday was very good, almost no soot at all at the outside.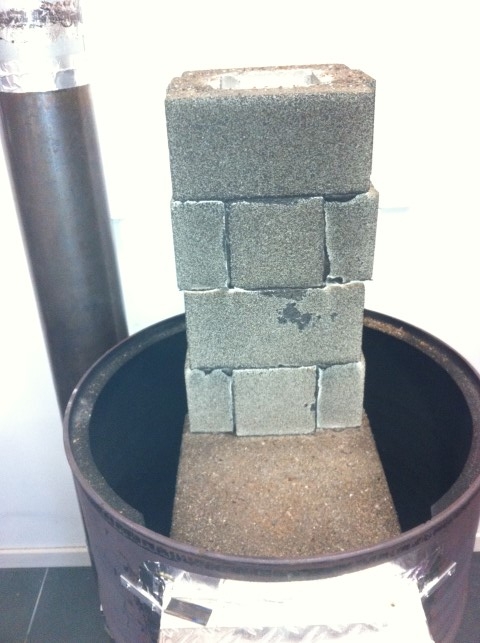 I changed the normal straight riser for a box on top of the firebox.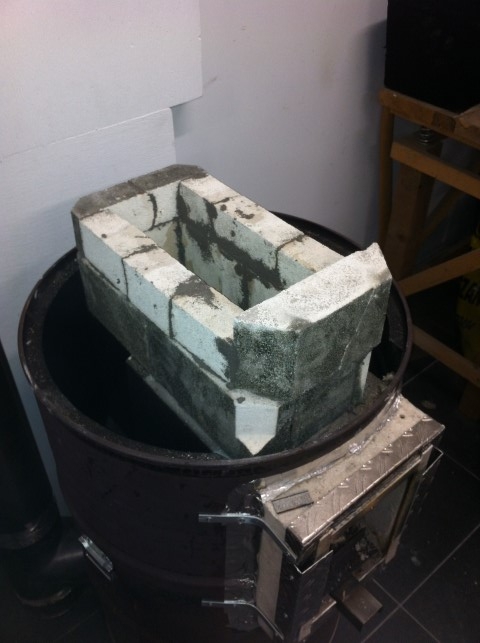 Size inside the box: 120 mm wide, being the same as the lower riser part, 180 mm high. When calculated from a round riser of that size it is twice as wide. When calculated from the square riser of that size it's 1.5 times as wide, so there should be plenty of space to go through the 90º corners. The top of the box being closed by means of dry stacked bricks in such a way that the remaining exhaust opening was as large as 94% as compared to the round 120 mm riser and 70% of the square riser.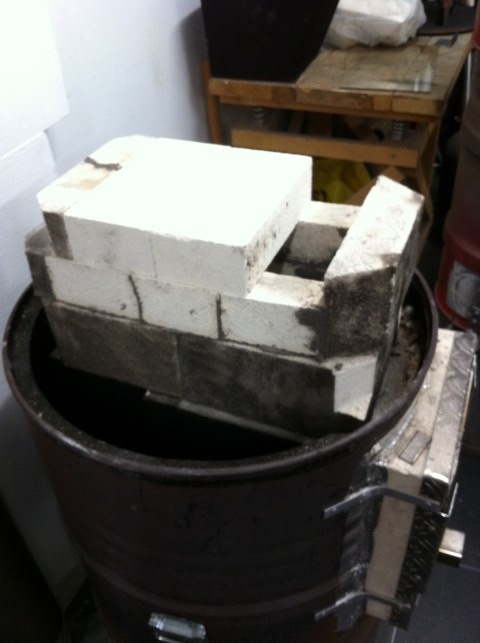 The first run, yesterday evening, looked good at first but at 6 minutes it started to rise instead of descending. The usual sound of the run was somewhat dimmed as well and at about 18 minutes it went completely haywire for the duration of 5 minutes. Don't get me wrong, light smoke was only visible outside for about 1 minute and that was it.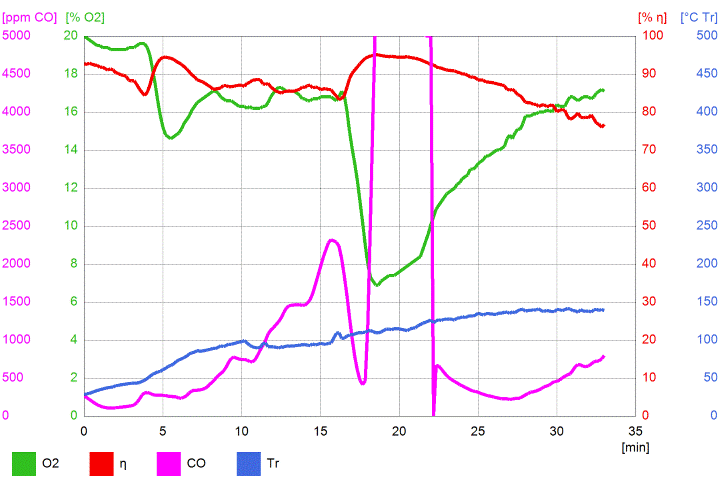 I wasn't satisfied with this run, especially because there was just half a load in the firebox, I intended to be cautious at first!
The plan is to amend the topbox slightly and see what the result would be. In case no improvement is achieved I plan to take the topbox down and rebuild it as wide as the firebox so it would be more spaciously. Other possibilities are widening the exhaust opening or narrowing it.